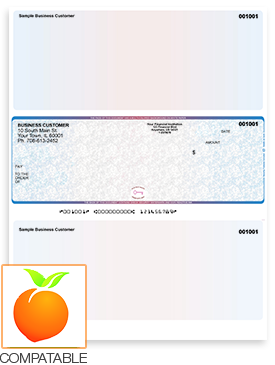 Middle Style Laser Check
Middle Style laser checks are great for Peachtree by Sage software users, and MANY MORE. Features one check located in the center of the sheet, with perforated stubs above and below. Choose from an array of colors to find your perfect laser check.
Questions about your software? Contact us any time!
BROWSE